vancouver art, Vancouver art prints, Vancouver artists, Vancouver paintings, Vancouver posters, BC art, BC art prints, BC posters, BC paintings, BC fine art, British Columbia art, British Columbia fine artists r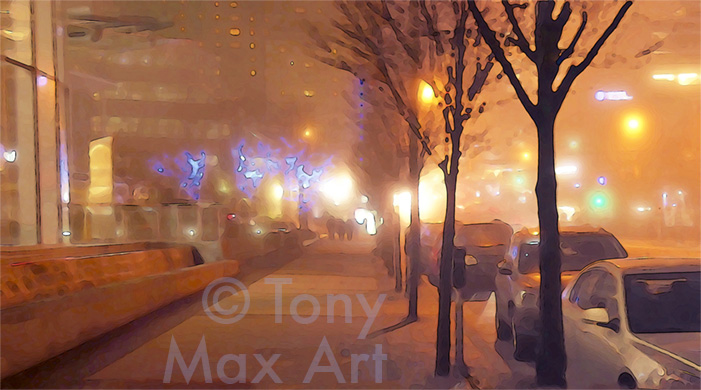 "Burrard Evening Fog (Horizontal)"

Museum-quality, limited edition Vancouver art prints
.
Click on the image to go back.
Painting available.


CANVAS PRINTS (GICLEES)
Stretched Canvas

Edition Sizes

Unstretched Canvas

Small
15 by 27 inches
Inquire.
300 prints
$238
Medium
21 by 37.75 inches
300 prints
$254
To buy stretched prints through my studio, see the Contact and Purchasing page and call me at (604) 985-4262. Note that the stretched prints are ready to hang.