Introduction
vancouver art, Vancouver art prints, Vancouver artists, Vancouver paintings, Vancouver posters, BC art, BC art prints, BC posters, BC paintings, BC fine art, British Columbia art, British Columbia fine artists r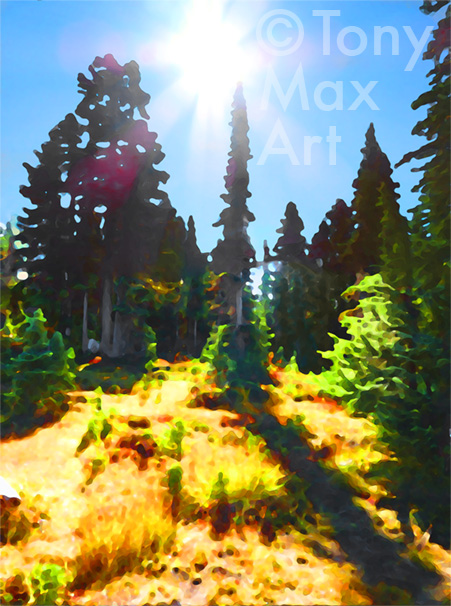 "Taylor Meadows – Sun Reach"

Museum-quality, limited edition BC art prints.
Click on the image to go back.
(Garibaldi Provincial Park, British Columbia.)
A painting of this image is also available.


CANVAS PRINTS (GICLEES)
Stretched Canvas
Edition Sizes
Unstretched Canvas
Small
Inquire.
$238
300 prints

$186

Medium
21 by 28.25 inches
$258
300 prints

Inquire.

To buy stretched prints through my studio, see the Contact and Purchasing page and call me at (604) 985-4262. Note that the stretched prints are ready to hang.