Introduction


Biography
Tony Max


Early years.
I was enthusiastic about art, writing and music at an early age.



| | |
| --- | --- |
| | |
| On a hike at Dolomite Pass, near the Banff-Jasper Highway, Alberta. | |



My art


Much of my art portrays the beauty of west coast, where I live, in Vancouver, British Columbia, Canada.


| | |
| --- | --- |
| | |
| On the British Columbia coast, at Sechelt. | |

My art captures the beautiful and vivid aspects of nature, emphasizing harmonious colors, patterns and dramatic compositions.


| | |
| --- | --- |
| | |
| Tony Max | |



International artist


My art has been sold to art collectors in 24 countries, including Canada, the United States, Mexico, England, Scotland, Wales, France, Germany, Spain, Portugal, Greece, Switzerland, the Netherlands, Belgium, Finland, Australia, Japan, China, Hong Kong, Taiwan, South Korea, Malaysia, Saudi Arabia and Chile.


My prints and paintings have been sold in about 157 art galleries as well as 28 corporate and institutional collections. They have also been represented by five art print publishing and/or distribution companies.



| | |
| --- | --- |
| | |
| I'm demonstrating a painting technique here while holding a paint brush. | |



Education


I studied fine art for one year at Fanshawe College in my birth city of London, Ontario. Realizing that I would be unfulfilled and unable to make a living by doing the kind of modern art that was encouraged there, I dropped out of the art program at the college after the first year.


| | |
| --- | --- |
| | |
| In 1977, soon before I became a college art student. | |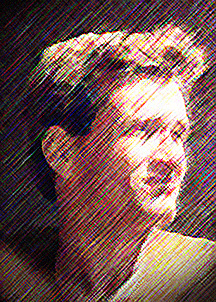 Tony Max




Journalism



I moved to Toronto and enrolled in the journalism program at Ryerson University.
| | |
| --- | --- |
| | |
| In 1997 | |



Intertwining of pursuits


During some of my spare time as a journalism student, I began painting and silk screening some of my fine art images. This intertwining of pursuits demonstrates my strong interests in both art and the written word.


When I was still a journalism student, I had my first group show (in 1980) at the now defunct Del Bello Gallery in Toronto, and (in 1981) my first solo show, also at the Del Bello Gallery.


I earned a bachelor of applied arts degree in journalism from Ryerson in 1981.


I became the managing editor and sole reporter and photographer at a chain of monthly, community newspapers in Toronto, was a writer and photographer for the employee magazines of two insurance companies, an editor for the provincial government and had other, similar jobs.


Among my career jobs, I've worked as a journalist, editor, corporate communications officer, photographer, computer typesetter, desktop publisher, illustrator, Web site creator, graphic artist, graphic designer and fine artist in Toronto and Vancouver.



For many years I was interested in all of those fields of written and visual endeavour. I found it difficult to decide which career to devote myself to, and I frequently vacillated between fine art and some of those other vocations for a number of years.




Self-employed business communicator


In 1996 I founded Design Write Communications, a company that helps businesses to communicate clearly and effectively, through writing, editing, graphic design, photography and illustration.


In 2002, buoyed by the increasing popularity of my fine art, I quit the company to become a full-time fine artist.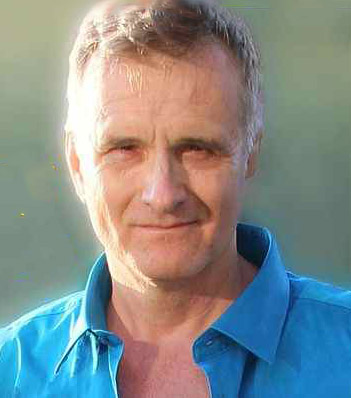 Tony Max




Continuing education


During my early adult years, I took part-time courses at a variety of schools, including advertising layout at the Ontario College of Art, photography at the Banff School of Fine Arts and printmaking at Toronto's Open Studio.


But I consider myself to be mostly self-taught, having learned by experimenting on my own, reading books and magazines, investigating products at art supply stores, asking questions of various people, and more recently, researching on the Internet.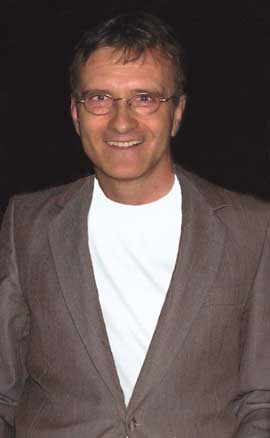 Tony Max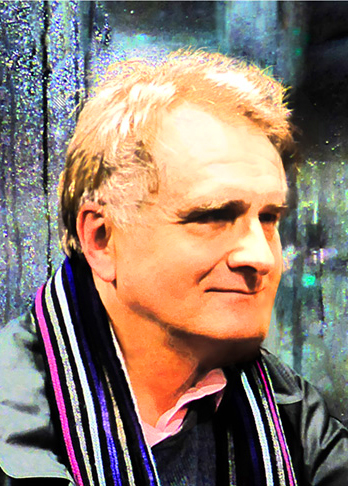 Tony Max

Art media

For several years my preferred medium was heavy-body acrylics. I've also printed several serigraph (silkscreen) editions by hand. Additionally, I've worked with traditional oils, water-mixable oils, watercolors, gouache, pastels, pencils, pencil crayons, markers, pen and ink, stone lithography, etching, mezzotint, woodcut, airbrushing and fluid acrylics.

From about 2000 to 2011 I painted exclusively with water-mixable oil, but in 2011 I returned to heavy-body acrylics for my painting medium.

Fine art inkjet prints are my preferred medium.

Advocate for rights
I advocate the rights of artists, art dealers, picture framers and art lovers to have giclees respected as an art medium, believing that the media used by artists should not be an issue.

I am also an advocate for fine artists to:
• create their print editions in sizes of 500, 1,000 or more without being crucified for being greedy, unscrupulous and egotistical
* get fair licensing contracts from print publishers
* protect the copyright of their images
• try to make money from their art, so that artists have opportunities commensurate with the opportunities of workers in other creative fields, such as music, writing, acting and dance.



Avant garde art and artist
In 2000, I was one of the first professional artists in Canada to be commercially successful using water-mixable oil paints.


I am one of the few Canadian artists whose art prints were sold door-to-door. It happened under the auspices of a print distribution company called Annex Art, which operated with a small team of salesmen in Ontario and the Canadian Prairie provinces, selling limited edition, hand-pulled serigraphs by knocking on doors in the early 1980s.


I was one of the first fine artists in Canada to produce and publish giclees (pronounced "shee-glaze") – archival fine art inkjet prints, also sometimes called digital pigment prints.


In 1995 my giclees were featured in fine art classes at the University of New Brunswick, to demonstrate to fine art students how creative and technically skilled artists could use digital technology to paint and publish original art print editons.


I was an early adapter to the Internet, solely editing, designing, photographing, publishing and coding my fine art Net site, starting in 1996.


I'm one of the few fine artists in Canada with a background in professional graphic art, graphic design, illustration, photography, writing, editing, Web site creation and general computer and Internet skills (business communications, in other words). That suite of communications skills has been useful in promoting my work.


I've lived in North Vancouver since moving to British Columbia in 1987.





Introduction


Top