• Phone
• Email
• Address and gallery visits
• Map of location of Tony Max Art studio
• What do the prints look like on walls?
• How long will my order take to fulfill?
• Business status




Phone
Top
To write to me, click on the Tony Max logo below.

Comments, suggestions and questions are also welcome.


Top
I welcome customers to view my art at my home studio. Phone 604-985-4262 for an appointment.

The address is:
Tony Max Art
144 20th Street West
Suite 310
North Vancouver
British Columbia
Canada




Top
Map of the location of my studio
Top
What will the prints look on my walls?

It can be difficult to estimate how big or small particular pictures will look for your walls, so I've provided some example photos of my prints of differing sizes exhbited on my customers' walls.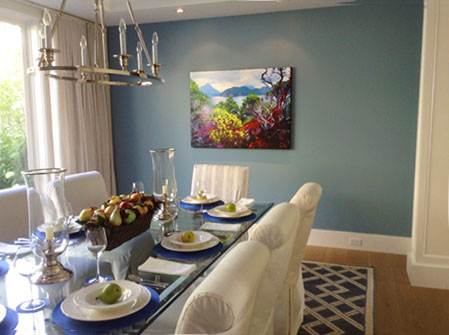 "Tanglewood" – 35 by 46 inches.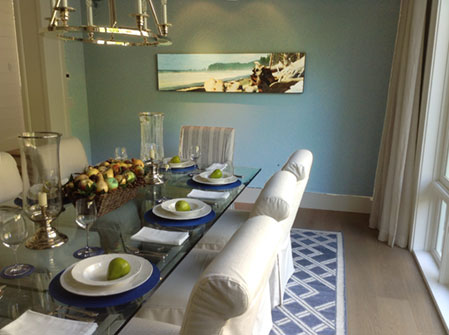 "Rialto Beach – Big Wood" – 16 by 67 inches.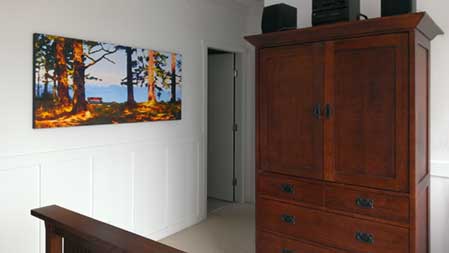 "Quadra Island" – 21 by 56 inches. (One and three-quarters feet high by four and two-thirds feet long).

"Kits – Backlit Trees" – 21 by 25 inches.
Top
How long will my order take to fulfill?
It generally takes about one to five weeks, depending on my production cycle of printing and varnishing. If you're in a hurry, let me know so I can see if I can prioritze your order.

The reason why it can take weeks is because it's more efficient for me to print and varnish prints in batches, so I can keep the prices low. (My prices are lower than any other local, regional, national or American artists' fine art, archival, canvas inkjet prints that I know of; I did a price comparison and discover that out of 26 such artists represented by a Vancouver art gallery that also represents my art, that my art was priced lower than any of the other artists' art – and my art prints – which are limited edition – were priced even lower than one of the other artist's prints which were open edition prints!

In addition to the above-mentioned economy of scalle reason that I outlined above, the process of being an artist and making archival, fine art inkjet prints is complicated and time-consuming, and requires attention to detail, and quality craftsmanship takes time,

Many people think that making archival fine art canvas prints is just a matter of pushing a few buttons on a printer, and viola – the prints just pop out of the printer – as if the machine does all the work – and as if the process is like making photocopies using a photocopier machine.

But a quality printmaker like me must laboriously manaage every aspect and nuance of the printkmaking and subsequent varnishing process to produce archival works of art that I'm proud of.

This means mastering complex color management, so that the colors match as closely as possible among the canvas prints, Internet and printerd material of my images.

It means that I must record on every print the print details of that print: the title, size, dimensions, edition size, publication date, individualized print number (and co-ordinate that number with my corresponding written provenance of all of my art portfolio), and year of publication of the image.

I laboriously hand-signn every print, using acrylic interference and/or acrylic iridescent paint, which is an an extra effort because I must have on hand a variety of appropriate paints to to be harmonious in colors, tones, shades, hue and prominence with the bottom left or right corner of the print where the signature is written.

I must laboriously lay out each digital art file on my computer on my computer before the print is ready to print.

I must keep my high-tech printer in good working order – which is a challenge despite having modern technology. Part of that maintenance means running nozzle checks on the printer daily and running cleaning cycles if clogging is found on the nozzle test sheets that I print – whether or not I plan to print any art that day.



Top
Business Status
Tony Max Art is a sole proprietorship, which has been registered since 1995 with the

British Columbia Ministry of Finance.



Introduction